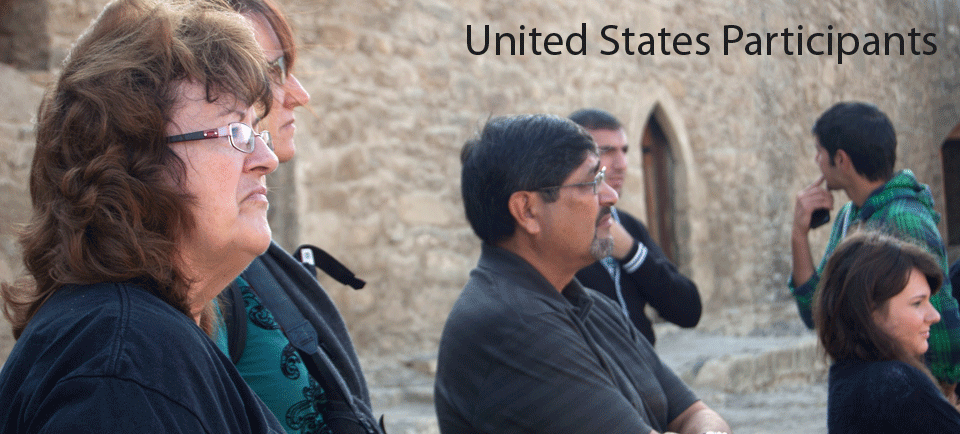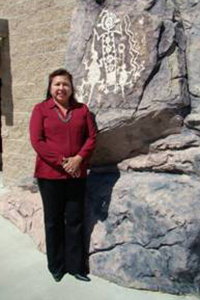 Bernadette (Ann) Brierty
Ann is an enrolled tribal member from the Pueblo of Laguna, New Mexico, her clan relations are Big Bear and Little Parrot, the clans are matrilineal inherited. In her career she supports Tribal efforts to educate and increase community awareness to protect and preserve cultural resources. She does this through consultation, cultural sensitivity orientations, and training workshops. She collaborates with governmental agencies, land use developers, archaeologists, ethnographers and most importantly Tribal members, to assist in development of treatment plans and methodologies to protect cultural heritage. Ann has experience interpreting aerial photography, data, and cartographic design utilizing GIS applications. She earned a B.A. in Geography from California State University, San Bernardino, California. Ann and her husband, Peter, the Assistant Fire Chief for the County of San Bernardino, have four grown children together; one is working for a Tribal government in their Education department and the three others as Native American monitors on renewable energy projects.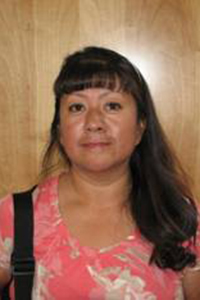 Lorraine Caté
Lorraine's traditional name is Wah-tee-yatz. She is from the Santo Domingo Pueblo tribe, reservation, and village, which in her language is called Kewa. Kewa, located between Albuquerque and Santa Fe, New Mexico, is known to be one of the most conservative of the Pueblos. Lorraine was raised in her village by her mother and grandparents. She has learned the traditional ways of her people through oral stories, planting, and jewelry making. She specializes in creating turquoise and heishi (seashell) jewelry, using the skills and traditions of her Puebloan ancestors. In 2003, the Indian Arts and Crafts Association recognized Lorraine as the Indian Artist of the Year, which inspired her to return to school. Lorraine is pursuing a degree at the Institute of American Indian Arts School in Santa Fe where she focuses on Museum Studies and Studio Arts. Her goal is to establish a permanent museum and cultural center for her people.
Lee Francis, IV
Lee is an award winning poet, performer, educator and intrepid explorer who has appeared on stages around the U.S. He was a member of the 2006 Albuquerque Poetry Slam Team, the Coach of the 2008 Albuquerque Poetry Slam Team, and a member of the National Champion UNM College Poetry Slam Team. His work has appeared in multiple journals and anthologies, most recently, How To: multiple perspectives on creating a garden, a life, relationships and community. For the past three years he has had the distinct pleasure of serving as the National Director for Wordcraft Circle of Native Writers and Storytellers, an organization dedicated to promoting the work and words of Native American and Indigenous People throughout the world. He is currently pursuing his doctorate in education from Texas State University - San Marcos, which he hopes to use in service of supporting Native and Laguna youth achieve their educational goals. He splits time between Albuquerque, New Mexico and Austin, Texas where he lives with his amazing wife, beautiful son and crazy dog.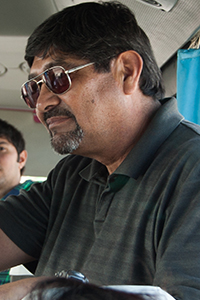 John Fryar
John is a retired Criminal Investigator who specialized in the protection and preservation of artifacts, archaeological sites, items of cultural patrimony, and Native American burials and human remains. He is an enrolled Tribal member from the Pueblo of Acoma in New Mexico. He is excited about the opportunity to participate in the Written in Rock program, and to discuss and share ideas on the preservation and protection of petroglyphs, which are stories and pictures that have been left behind by the people who came before us.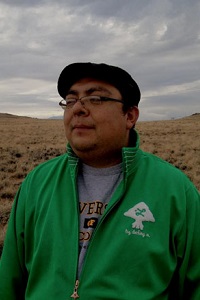 Jonathan Sims
Jonathan Sims's passion is media. Hailing from Acoma Pueblo, New Mexico and a graduate of New Mexico State University's Journalism Program in 2004, Jonathan honed his craft and taste for media while working integral positions on many productions large and small, in New Mexico and around the country. With a focus on documentation, Jonathan has taught in numerous pueblo communities, focusing on the usefulness of video for capturing stories and information from elders before they pass. He hopes this training of community members and youth will help ease the misconceptions of media in tribal communities and foster a sense of empowerment through storytelling and documentation from a "pueblo" perspective. Most recently Jon had a hand in the creation of media for the 100 years of Federal & State Policy's Impact on Pueblo Nations Exhibit and is now the interim "Media Archivist" for the Indian Pueblo Cultural Center. Jonathan continues to capture and document the stories of Pueblo People and teaches video production part-time at UNM Valencia Campus in Los Lunas, NM.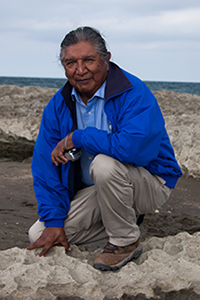 Harold Joseph, Jr. (Dawahafvoya)
Harold is a Hopi and is known by his people as Dawahafvoya. His Wu-Chim (Hopi church) father gave this name to him when he was Hopitized (Baptized) at age thirteen. He was Hopitized early in his childhood life by his parents because the federal government sent most Hopi children away to government boarding schools when they completed their junior high school education. Dawahafvoya is a member of the Snow Clan from the Hopi village of Shungopavi. This village is one of the four villages that still practice their traditional form of village government. The Snow Clan is responsible for many important functions of the traditional ceremonies, which keeps the whole system in harmony. The clan is responsible for the practice of respect, loyalty, and team approach among all people, leaders, and the natural things so that the cultural activities are in harmony with the natural world. In this way, the good way of life that respects all natural things are achieved for all mankind. Dawahafvoya is married in the Hopi traditional way where both the bride and groom's hair where Hopitized (washed in sacred water). His wife's Hopi name is Baqua Mana (Frog Girl) and she is a member of the Coyote Clan. Her English name is Charlene. Together, they have three grown children, Garrett, Darold, and Carrie. They also have four grandkids, Deja, Duwala, Dillon, and Kara. Harold holds a Master's of Business Administration (MBA) from the Northern Arizona University.